Our Staff
Our Staff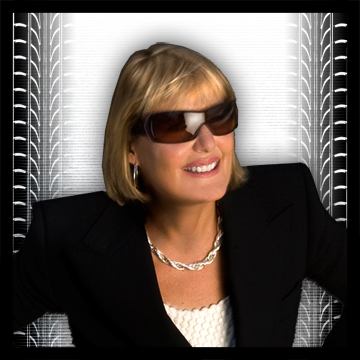 Dawn Stokes, Founder and CEO
"Through creativity and commitment, TDE has gathered a set of individuals that truly care about what they do everyday. Our crew is accountable,
brilliant, and performs at levels that blow our customers away. This dedication to their role within the company is not taught or formed. They bring their own talents and motivation. We are fortunate to be surrounded by people who want to be part of something that is growing and makes a difference in other peoples lives. You can see it here, on this page, in their own words and more importantly, in their faces. Yes, we are having fun!"

Before founding Texas Driving Experience, Dawn spent 18 years as an executive in the Medical Industry where her sales and leadership skills earned her numerous awards and seats on several boards. Currently, she is CEO of SKILLS, LLC and was recently selected as a "Woman of Influence" by the Fort Worth Business Press. Dawn actively participates in numerous local and national charities, remains on several boards and tirelessly works toward her main passion: the SKILLS Teen Driving School.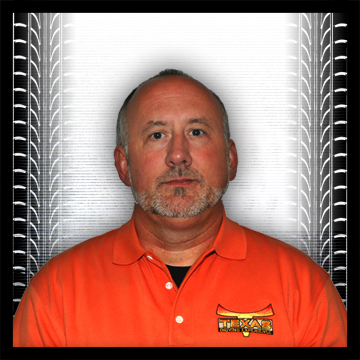 Ray Anderson, TDE Driver, Instructor
Ray has loved racing since the age of five and has always wanted to be a racer. In 1983 he bought his first Porsche 911, which eventually led him to racing Porsches in 1999. Since then he has obtained a National-Instructor SCCA and NASA license, won the SCCA Southwest Division F-Production Championship in 2003, and raced in the 2003 and 2005 Runoffs at Mid Ohio (SCCA National Championship event). He has worked for O. Bruton Smith, owner of Speedway Management, Inc, for three years and manages an automotive loan portfolio for Sonic Automotive.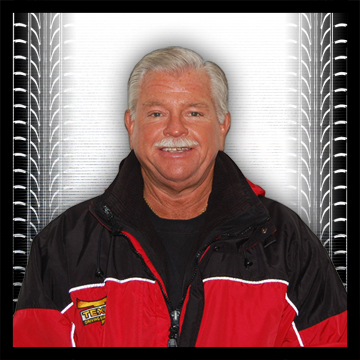 Jim Woodard , TDE Driver, Instructor
"I believe the work we do with Teens in our safety school is very important and helps young people learn essential skills in handling a vehicle safely and avoiding an accident."

Throughout his life, Jim has participated in national drag racing events, crewed for a race team campaigning a GT2 car for five years, and worked as a driving instructor for the last several years. He has a particular passion for Cobras and currently sells Superformance Replica cars. In addition to working with cars, Jim served over 38 years with American Airlines as Managing Director Field Services in the Cargo Division, responsible for the day-to-day field operations for the Americas, Mexico, and the Caribbean.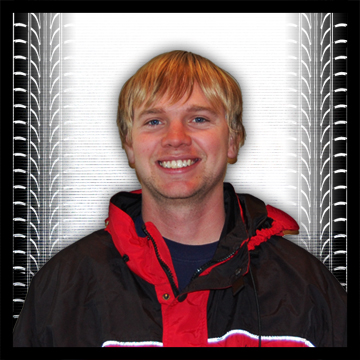 Josh Gilbert, TDE Driver, Instructor
"I enjoy the satisfaction of helping others become better drivers and have a great time."

Josh has eight years of professional racing experience, including racing go-karts, ASA Speed Trucks, Super Late Models, and over 60 wins in Legend Cars. Currently he is racing in the Hooters Pro Cup Series. Josh and his dad own a racing shop in Hurst, Texas.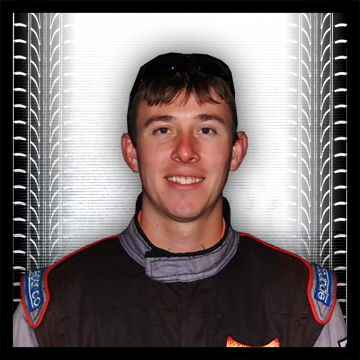 Scott Evans, TDE Driver, Instructor
"The most enjoyable aspect of TDE for me is getting to share my knowledge and talents to help others achieve a higher level of driving ability."

Scott has been racing competitively for the past twelve years, winning races in Karts and Legend cars all over the country. He is a UNT graduate with a BBA and is currently the Vice President and General Manager of a small aviation parts manufacturing company.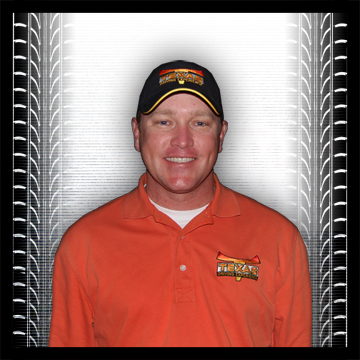 John Rutherford, TDE Driver, Instructor, SKILLS Instructor
Passion at TDE: "Knowing that everyone who participates in a TDE 'behind-the-wheel' event will have a fantastic experience and that they will be better, safer drivers when they return to the streets."

As a racecar driver, John has competed successfully in Karts, Pro F2000, Pro Toyota Atlantic, and Pro Endurance Sportscar competitions. He has worked as a racing instructor for thirteen years and enjoys being an automotive product specialist.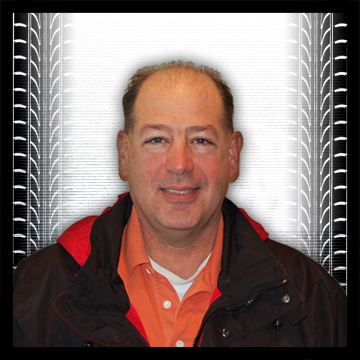 Gerry Terranova, TDE Driver, Instructor
Gerry currently organizes, teaches, and competes nationwide in Autocross events and is a multi-time National SCCA Champion Autocrosser. In the world of business, Gerry is a senior programmer for Fortune 100 companies.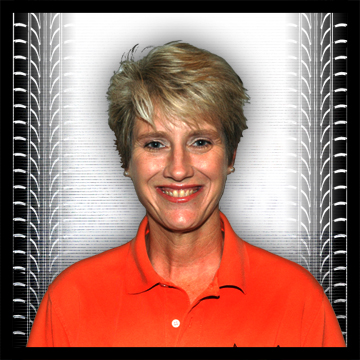 Lisa Boyd, TDE Driver, Instructor, SKILLS Instructor
Lisa Boyd has been racing sports cars since 1994. In 1998, she was the SCCA Southwest Division Champion driving an F-Production Fiat Spider. Lisa currently races an Alfa Romero GTV-6 in the E-Production SCCA Club Racing Series. Lisa is a TDE Driver, Instructor, SKILLS Teen School Instructor and Introduction to Road Racing Instructor.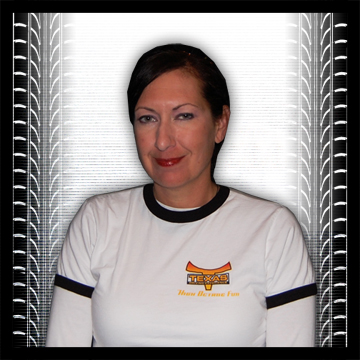 Leann Falk, TDE Driver, Instructor
Leann has extensive racing experience, including ten years of road racing, two top-three finishes at the SCCA National Championships, three years in the IMSA Endurance Series, one season in Mini-Sprint Cars, and two years of ice racing. She shares her time between instructing and driving for the Marlboro Racing School and for Texas Driving Experience. She is fluent in French.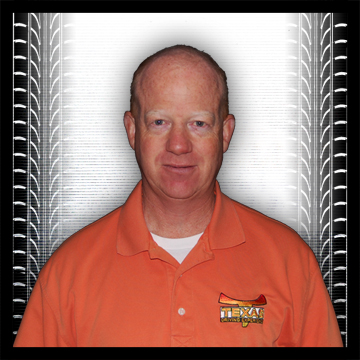 Larry Lenamon, TDE Driver, Instructor, SKILLS Instructor
Larry graduated from UT Austin in 1987 with a degree in Aerospace Engineering and has since been employed as a flight instructor, corporate pilot and airline pilot for American Airlines. He is currently working as an engineer for American since being furloughed from flying after the events of 9/11.
It was at this point that he began to pursue a long set aside passion for motorsports. Larry has since been a team member of a small Formula Mazda race team in Tulsa, OK, part owner of a racing kart school in Denton, TX, and an instructor for the past two years at Texas Driving Experience. He has also been a member of the Sports Car Club of America for the past two years where he currently participates in local region autocross events. He recently purchased a 1986 Porsche 911 Carrera Coupe and will be using it for track days with the Porsche Club of America.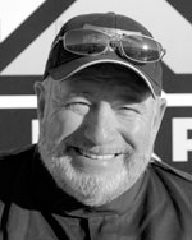 Phill Osborne, TDE Driver, Instructor, SKILLS Instructor
Personal Passion at TDE: "Seeing the light bulb come on when students finally 'get it'!"

Phil has been a corporate driving instructor for SCCA and an autocross and track event instructor for twenty years. He is a retired police officer of 27 years and taught high-speed pursuit tactics and police defensive tactics for fifteen years.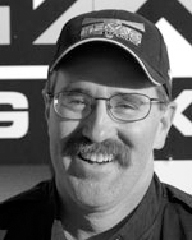 Paul Evans, TDE Driver, Instructor, SKILLS Instructor
Paul has been involved with motor sports for over 25 years. He began with dirt track and then moved on to road racing in 1985, driving a wide variety of cars from Stock Cars to Cobras. In his professional career, Paul is employed with BMC West, a construction distribution company where he is in charge of Business Development. He is also a licensed instructor for Nation Home Builders Association and teaches all the sales, marketing, and customer service classes around the country.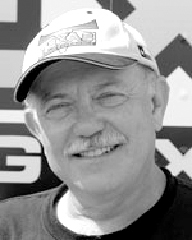 Neal Bellamy, TDE Driver, Instructor
"I enjoy helping people learn what is going on when they lose control of their vehicle and gain the skills needed to safely correct the situation and avoid an accident."

Neal has taught high-performance driving since 1988 and has raced in over 700 events in his lifetime. Neal's business career includes thirty-three years with Verizon/GTE as Assistant Vice President in Regulatory Affairs, where he led a team of more than twenty professionals in establishing a company position on regulatory issues.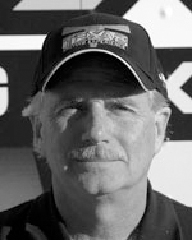 John Barrentine, TDE Driver, Instructor, SKILLS Instructor
"My passion is the Teen program for so many reasons...However, seeing adults raise their personnel bar is also rewarding and makes this unique profession fun."

John is a "weekend warrior" crew member of the RealTime Acura Racing Team and raced for the Sports Car Club of America for fifteen years, competing in SCCA's Pro Racing SPEED World Challenge. In addition to his racing career, John was also Vice President of a national restaurant chain for twelve years and has worked in restaurant consulting and real estate brokerage.
Instructors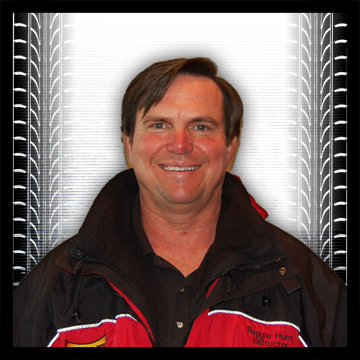 Reggie Hurry, TDE Driver, Instructor, SKILLS Instructor
Personal Passion at TDE: "I love it all! My first passion is to help Teen drivers discover and perfect accident avoidance skills but I also enjoy corporate people coming out and having a great time."
Reggie has worked on the crew for the RealTime Acura Racing Team for 11 years and has also been involved in SCCA Road Racing for the past 18 years. Reggie also owns a cabinet-making business and builds and creates custom entertainment centers.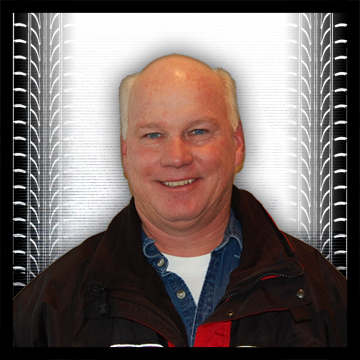 Kevin Williams, TDE Instructor, SKILLS Instructor, Safety Manager
"It has been a pleasure to watch the students' confidence rise and know we've made a difference. The biggest reward is seeing the smile on a customer's face at the end of the day."
Kevin enjoyed a brief career in SCCA sports car racing and then became involved in race officiating for both professional and amateur organizations, serving two terms as Regional Executive of The Texas Region SCCA and other prestigious positions. He is also a businessman; in 2002, he opened an industrial supply company after twenty-two years of experience as a salesman and manufacturers representative in the industry.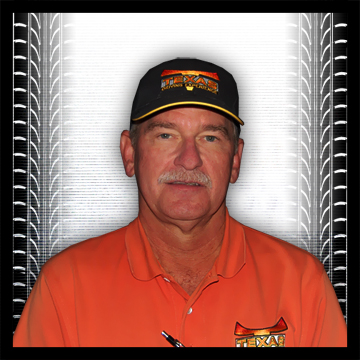 Clay Tarpley, SKILLS Instructor
I will do anything to hang around a race track and neat cars, I really enjoy the excitement we generate for our customers. I interact a lot with folks when they are preparing to get in a car or have just gotten out and it is clear that they have had an experience they had not imagined.
I also like the fact that SKILLS provides teens the opportunity to get experience that they need but in today's world they can't acquire the way I did, though lessons learned. I really enjoy it when the kids who act like they don't want to be there (whether it's because they had to get up early on a weekend or because it was their folks idea) crack their first grin of the day, because then I know we have them. I know that we are doing something good because after going through the course my daughter has acknowledged using what she learned.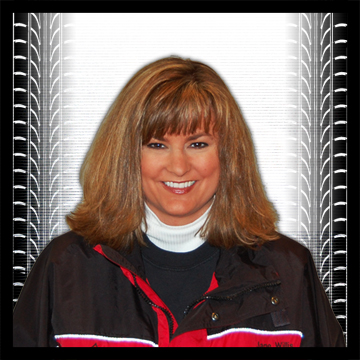 Jane Willis, TDE Instructor
"I love teaching people to drive fast and to go beyond their wildest dreams!"
Jane began racing go-karts and then moved into racing full-bodied cars in 1990. She has accumulated four National Championships and seven second-place finishes, and in 1995 was one of only two women named Driver of the Year by the Sports Car Club of America. Besides driving for TDE, Jane has worked for Volvo Car Finance in the Retailer Services Department for four years.
Event Assistants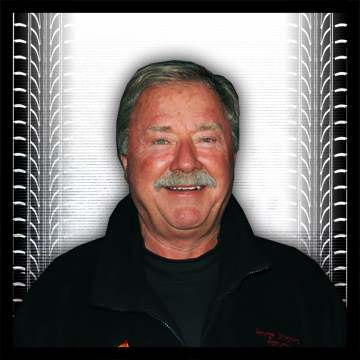 George Shepherd, Event Assistant
George enjoys spending his time helping at both TDE and Speedway events. His experience is grounded in drag racing, and he has built and raced Street Stock, Sports Stock, and Modified Production cars in the Midwest. Outside of the track, George is a successful Business Development and Program Management Professional in the high-tech industry.
Office Personnel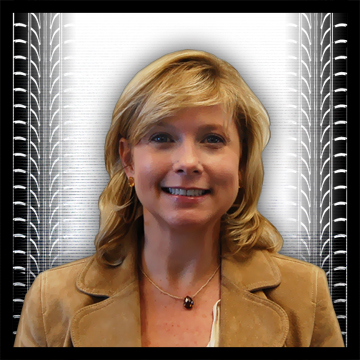 Leann Brown, Accounting
Nick Flores, Marketing